Many new marketers did not understand what content marketing is and its meaning from the business perspective. You, too, heard the word "content marketing" many times and are curious about where the word content marketing originated in the business or marketing field? So here is the guide about what is content marketing and how to make a career in content marketing.
First start with some boring textbook answers on content marketing by experts.
According to CMI- Content marketing is a strategic marketing approach focused on creating and distributing valuable, relevant, and consistent content to attract and retain a clearly-defined audience — and, ultimately, to drive profitable customer action.
Hubspot describes Content marketing as the process of planning, creating, distributing, sharing, and publishing content via channels such as social media, blogs, websites, podcasts, apps, press releases, print publications, and more. The goal is to reach your target audience and increase brand awareness, sales, engagement, and loyalty.
So here we understand a few concepts of Content Marketing and remember those keywords like valuable, relevant, consistent, brand awareness, and drive sales.
Now let's understand it more precisely in a practical method so you can understand and remember its purpose –
What Is Content Marketing
Content Marketing's purpose is to deliver valuable content to a clearly defined and targeted audience consistently to solve their problems, about the services and products they want to buy.
Every business has the objective of driving profitable customers. Content marketing is a way to market by selling less. Your content marketing strategy has to be promising that you care about your audience by entertaining, educating, or motivating from different mediums, i.e. website, or blog. Content marketing is a way to connect with customers.
"Content Marketing is the Only Marketing Left"-

Seth Godin
Why Content Marketing:
Content Marketing Practice has not been around for only a few decades; it has been consistent for 100+ years. The first content marketing was started from the print age by Benjamin Franklin in 1732. He published the first version of his annual Poor Richard's Almanack.
And in the 1895 century, John Deere's company published a magazine, The Furrow magazine for farmers. These magazines change their business revenue model.
The reason behind these publications was not that they like writing or expressing ideas to the people. They want to help other people by educating their potential customers. Who can later buy the services from them. Today in modern marketing terms have changed, but the concepts are the same, mediums have been changed, but the intentions are the same to educate, inspire and entertain people.
That's the reason content marketing is a long term strategy. Big brands using it for years like Apple, GoPro, Red Bull and other businesses too.
Suppose you buy something from your mobile or web, you first search for a product query or a problem. Then after reading reviews and testimonials of the product, you decide to buy from your own research. What helps you to solve your problem? The answer is, It's the content that solves your problem. Content is the new currency that motivates people to buy.
Content Marketing will help businesses reduce their paid advertisement budget by focusing on creating great content for the right target audience. Content is created to attract and retain customers.
Now the internet has changed the way of marketing and removed the technology barriers. Brands can publish content free on their own marketing channels like youtube or website(blog).
Types of Content Marketing
Content Marketing is not just creating blog articles. There are few major types of content marketing, but it depends upon where your potential customers are hanging.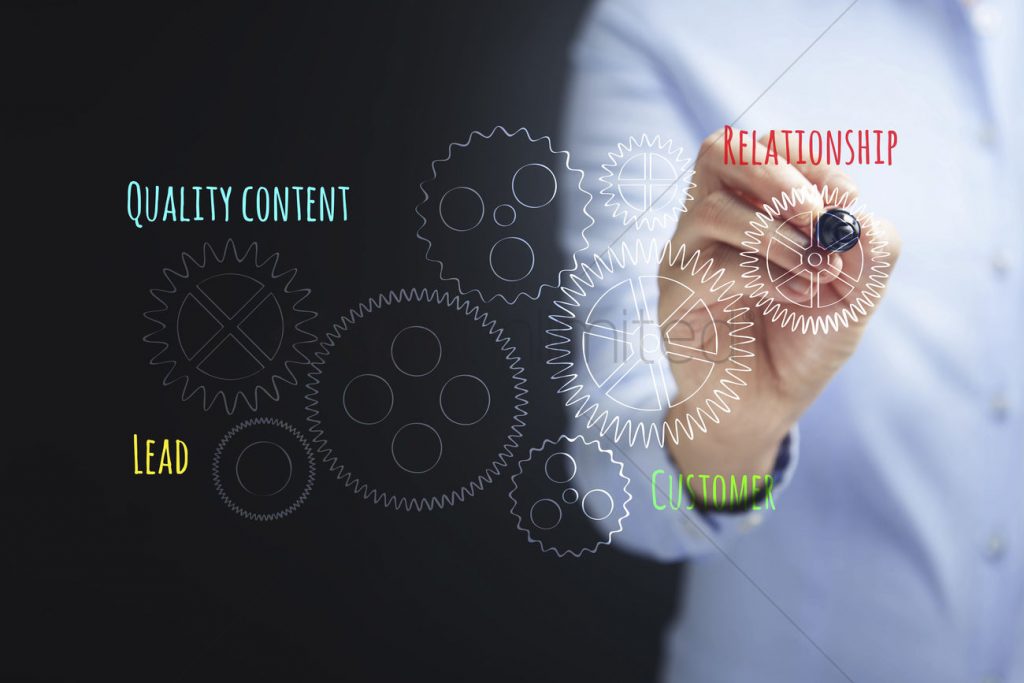 Blog Content Marketing:
A blog content marketing is where brands share long and valuable content to users. Through blogging, brands share and promote their products, information in different ways. It is the most independent marketing way to market your product or services. It creates your brand identity for the readers.
Social Media Content Marketing:
Social Media Content Marketing is a type of content marketing where brands create engaging content and distribute it to social media channels like Facebook, Instagram, Twitter, Pinterest, or others. Like photos and captions, Stories, Reels or Videos. Social media marketing is so easy to use, and it is not difficult to post videos on the web, but you have to be careful. You will want to make sure that may hurt the reputation of your business.
Infographic Content Marketing:
Infographic content is more graphical than from texts. It help the readers more effectively to understand the content without skimming and skipping. It attracts and educate reader with well informative methods than from blogs and articles.
Ebook Content Marketing:
Ebooks are generally 10- 40 pages in length, which presents an information topic in a better visually attractive and reader-friendly format. It also entertains readers rather than linear or skimming.
7 Best Books on Marketing for Budding Marketers
White Paper:
White papers are typically 10- 12 pages long, detailed and well explanatory, and have fewer graphics. It includes research reports or technical details of a particular business. White Paper looks more professional than ebook and easy to understand to busy professionals.
E-Newsletters:
Newsletters provide customers with useful tips or information frequently on a weekly or monthly basis. Creating and sending a newsletter is an opportunity to demonstrate your expertise in your field. Customers will trust brands more when they see how much they know and will be more likely to buy products or services from them.
Video Content Marketing:
Video Content Marketing basically means creating more compelling content using tools and sharing in a Video sharing platform. Brands use video marketing to reach a wider audience effectively, but it may take a little time and investment. However, this generation will connect to videos marketing your business more so than other advertising choices.
Explore the different editing features for YouTube users. For example, you have the option to add annotations throughout your videos. Take advantage of this feature by including links, promotional offers and appealing coupon codes relevant to the product or service you are marketing. Keep your videos relatively short: no more than 10 or 20 minutes.
You don't want your viewers to get bored. Use the tool of video marketing to tell the world about the product you are promoting. People often want to know how a product works before committing to buy it, after all. When they see the product in action, they connect with it and are more likely to order. As discussed, video marketing is really a great method to communicate with today's customers.
Podcast:
Podcast is one of the fastest growing channel of marketing today. A podcast is an audio file of a video or a guest interview talking about a deep topic. Remember that most users do not listen to podcasts, but customers do. It is the most simple type of content marketing where businesses record audio and discuss a product, case study, news or other topics related to businesses.
Benefits of Content Marketing(How can Content Marketing Help Business) –
Content Marketing is the centre of most business now. Customers have much more information about a product and services whom they want to buy. Content helps customers more to make a buying decision. The content supports the business, but it is not the business model. So brands have to narrate the story of their products to attract and retain customers.
Make SMART goals align with their content marketing.
Understand your right customer and audience. Make different users' persona, Ex- What are their pain problems, desired goals, age, where they hang out, devices and software they use
What Does a Content Marketer Do?
Content Marketing is the new face in organisations. As a Content Marketer, there are different roles and responsibilities in an organisation, few rules and guidelines in big marketing firms to execute the scheduled plans. There is always a manager or CCO(Chief Content Officer) in big organisations.
Here is the list of major roles in the Content Marketing team
CCO or The Manager- He/She must excel in Content, Design, Project Budgeting, Research and Analytics.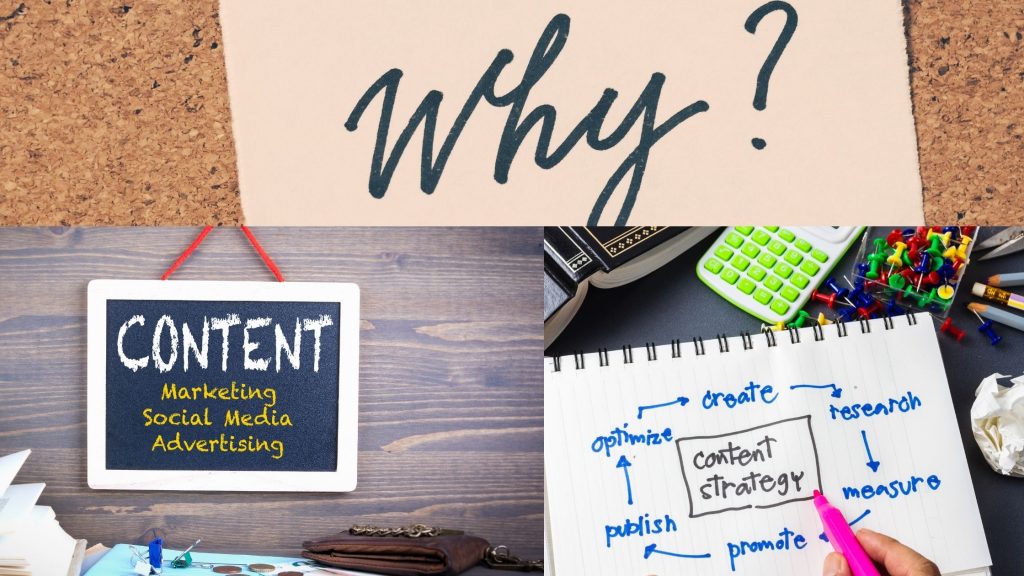 And other roles are:
Managing Editors
Content Creators
Content Producers.
How To Become a Content Marketer?
Content Marketing jobs need excellence in writing, editing, and distributing content with result-oriented. Can write different types of content with the need of marketing and business. Before in content marketing, understand what type of content you can write or publish. The rest of the roles and jobs are much easier for a content writer to fit after experiences. As for starting in content marketing and digital marketing, you can start as a content writer to get expertise in writing and editing content yourself. Learn how to do keyword research, how to create content marketing ideas or write more seo-friendly articles.
Then you can work as a content writing job, freelance content writer. Write some articles or blogs, like in food, travel, tech, or other niche or create content marketing ideas in different interesting industries. You can start with your own blog as your own content asset to showcase your work and skills. Then you can work as an editor, copywriter, content marketer or chief content officer in big agencies or publications. Before becoming above these roles, you have to get enough experience in content writing.
Read this- How To Start Content Writing